The 2nd Chengdu world environmental protection expo ended successfully,make BOE great again
Views: 3 Author: Site Editor Publish Time: 2020-10-19 Origin: Site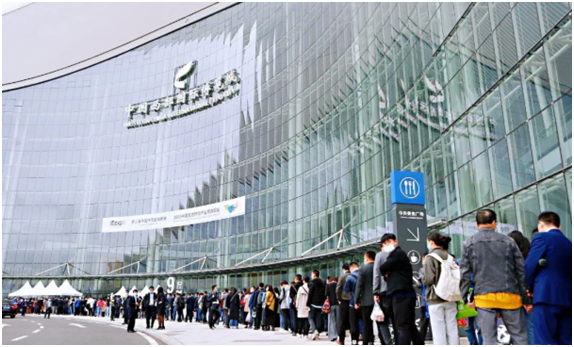 The 2nd Chengdu world environmental expo 2020 China Environmental Industry Summit Forum(abbreviation: Chengdu Environmental Expo) held in Chengdu Western International Expo City from 13th to 15th, October 2020.As the annual final exhibition work of the world's largest environmental protection exhibition, Chengdu environmental protection expo covers an exhibition area of 23500 square meters, with exhibitors from all over the world gathering to display various environmental protection technologies of the new era.
BOE environmental protection, as a senior service provider in the field of sludge treatment technology, once again brought the latest sludge dewatering technology and low temperature sludge drying technology to Chengdu environmental protection expo, which aroused the strong interest of leaders and exhibitors, attracted a large number of new and old customers to consult, and demonstrated BOE environmental protection's strong strength in the field of environmental protection.
BOE environmental protection booth(Booth D22E21,Hall 6)
Sludge low temperature drying machine&Screw dewatering machine
The exhibition enhanced the understanding and trust between Boe environmental protection and customers, and established a link for subsequent cooperation and win-win.
With the successful conclusion of the second China environmental protection expo Chengdu Exhibition, Boe environmental protection 2020 China environmental protection expo is coming to a wonderful ending.Through the exhibition work of Shanghai, Guangzhou and Chengdu, we provide innovative concept analysis for the industry and help the further development of environmental protection industry upgrading through the exhibition of industry cutting-edge professional technology, the answer of application cases and in-depth and comprehensive exchanges.
Next year, Jiangsu BOE environmental protection is looking forward to seeing you again.