INDOWATER 2019, A Happy Meeting
Views: 8 Author: Site Editor Publish Time: 2019-07-20 Origin: Site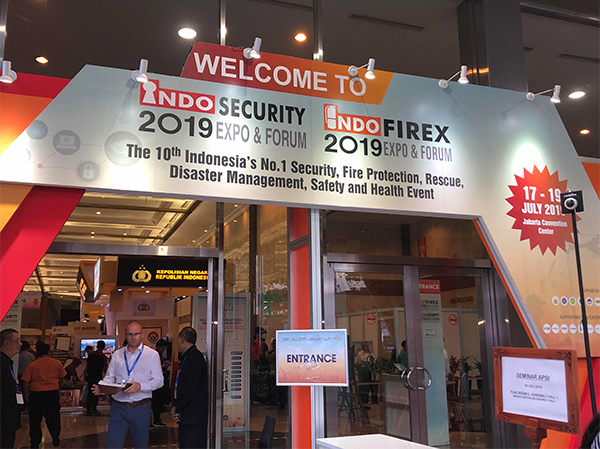 17-19 July,3 days' INDOWATER 2019 exhibition was held in Jakarta Convention Center, Indonesia. INDOWATR is the largest and most comprehensive international water purification, sewage treatment and solid waste treatment exhibition in Indonesia, which is in Jakarta and Surabaya roving exhibitions, and Jakarta exhibition is more comprehensive and important.
We BOEEP has participated in this forum and displayed our core products, screw press sludge dewatering and rotary drum filter. Due to transportation problems, we regret that our new products, travelling band screen and rotary disc filter have not been brought to exhibition site. But our sales have introduced and explained these two new products in detail to the customer on the spot. As to the two products on the forum spot, screw press sludge dewatering is well-deserved first place, whose annual delivery volume can reach 600 sets. This figure tells us everything. And the other, rotary drum filter is also a widely used, economical, durable, stable and highly praised model. On the exhibition, the old customers appreciated the two products, while the new customers showed great interest.
We started Indonesian market in 2015. After 4 years development, we have gained a lot of customers and achieve. Nothing can be better than to be recognized and appreciated by customers. We are willing to help customers find solutions to their problems, which requires our profound knowledge of products and industries. In the field of sewage treatment equipment manufacturing, we seek survival and development based on technology. We spare no effort in technological development and research. I believe that the customers who have exchanged with us can feel it deeply. In the process of communicating with many Indonesian customers, we have learned that in recent years, the Indonesian government has been stricter and stricter in sewage control and we are willing to provide strong support to our customers.
In these 3 days, I have got to know many new friends from Indonesia or Southeast Asia. The brought us new information and some new ideas of products, which we appreciate. Meanwhile, many old customers have come to our booth to communicate with us. We are very glad to get their approval and we are looking forward to deeper and longer-term cooperation.
All in all, this is a pleasant exhibition, meeting many old friends, meeting many new friends, and getting a lot of up-to-date industry information and providing new ideas for the further improvement of our product technology.
See you next time, INDOWATER! See you Jakarta!