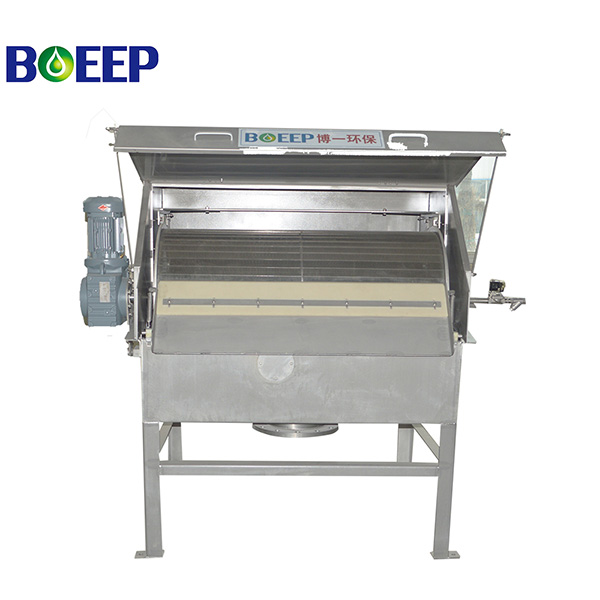 Product Introduction
BOEEP Type External rotary drum screen is one of the pretreatment solid separating devices used for small and medium wastewater treatment plants, which can remove solid suspended matter continuously and effectively. In some wastewater treatment, 30% to 60% of the organic or inorganic solid suspended matter will be removed after the filtration, which can greatly reduce the load of the post process.
Model display
Feature
1. Simple structure, high reliability.
2. Compact structure, small footprint.
3. The surface of the drum is made of wedge grid, and has excellent hydraulic characteristics.
Installation size figure shape
Technical model data
Note: For the model of over 1 mm screen gap, the diameters of inlet& outlet pipes must be checked.