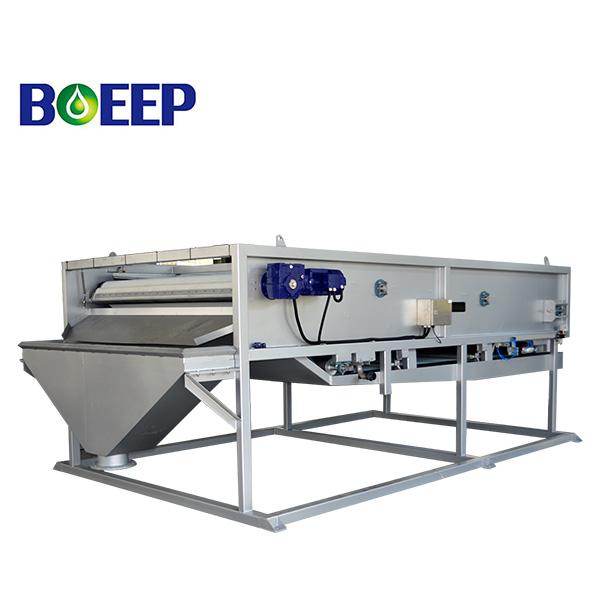 Product Introduction
Gravity Belt Thickener is an automatic sludge thickener which can replace the traditional sludge concentrated tank. The sludge from the second sedimentation can be condensed rapidly and continuously. After condensed the separated, the sludge concentration can be adjusted between 90%-96% stably. There are many advantages after making use of this device, such as no need of concentrated tank, small footprint and less cost. This device adopt the developed technology and design, which is able to meet he different requirements in various industries.
Advantages
1. Using the famous brand bearing and belt filter of the world to make sure the device work well.
2. Large sludge concentration range, applied water content of sludge 98%-99.8%.
3. The concentrated water content of sludge is 90%-96%, which can be adjusted stably.
4. Automatic control, continuous operation.
5. Low polymer usage, low maintenance, less cost.
Specifications & Model Data