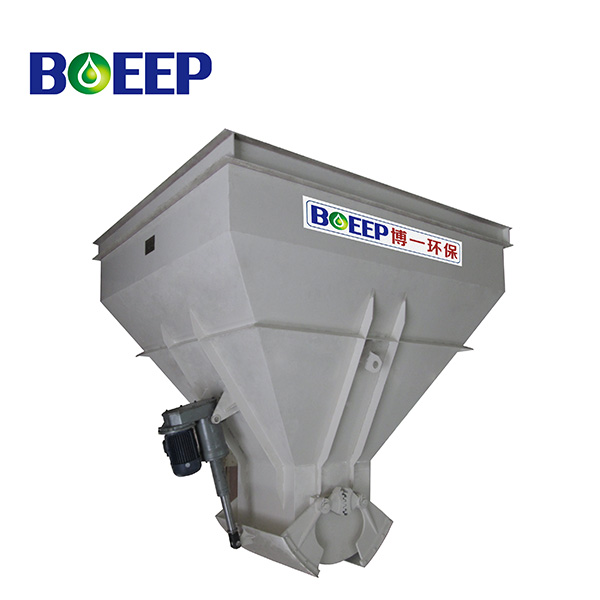 Function
Mainly used for collecting and storing the sludge during or after the dewatering. When the sludge reach a certain amount, the valve under the hopper will be opened and the sludge cake will be discharged to the truck directly.
Working Principle
There are two doors at the bottom of the sludge hopper. The sludge is collected and discharged by controlling the two doors, which are controlled by the gas cylinder or the electric driving rod.
Characteristics
The type of sludge hopper can be selected and confirmed according to the project site. It can be equipped to store the sludge cake produced by Volute Screw Press, Belt Filter Press or Centrifuge.
Discharge method: Electric, Pneumatic.
Main material: Carbon epoxy anti-corrosion paint, SS304/316L
Technical Specification