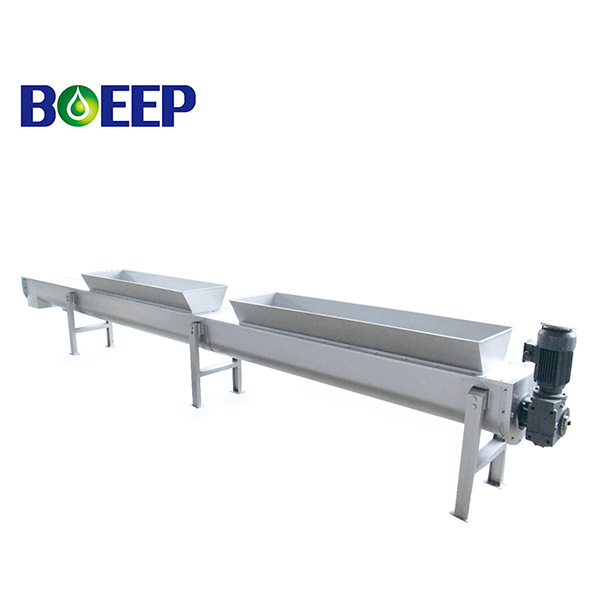 Product Introduction
BOEEP screw conveyor, which is designed according to standard of JB/T679-95 screw conveyor. The machine is characterized with high reliability, long lifetime, good applicability, convenience to install and maintain. The temperature of materials can reach up to 100°C, the biggest dip angle can be up to 30°C. The Screw Conveyor is a conveyor device, which utilizes the rotation of the helical axis in the U-groove to achieve the delivery of materials.
Character
1. Fully automatic electric protection can be co-controlled with Sludge Dewatering System.
2. Compact structure, convenient installation with expansion bolts.
3. Using wear-resisting material in the inner layer of trough, its examining and repairing is convenient.
4. Closed running make the noise low and surroundings better
5. Its length, angle and discharging hopper can be manufactured according to customer's requirements.
6. The spiral blades are made of stainless steel which is strong enough and anticorrosive.
Technical Specification