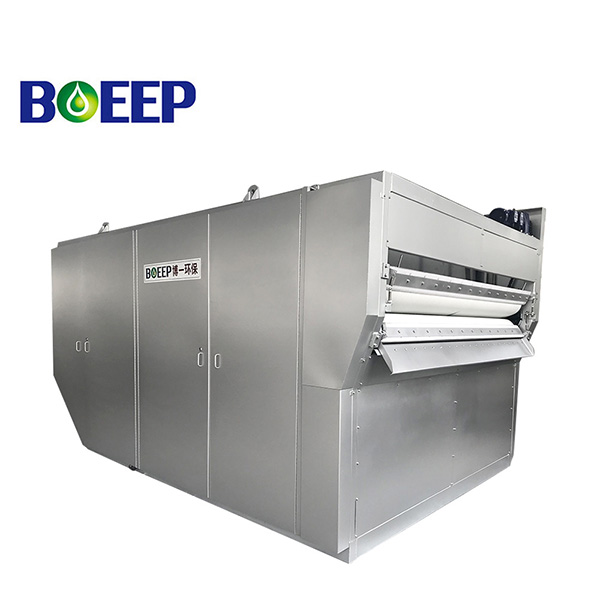 Product Introduction
Heavy Duty Belt Filter Press is mainly used for processing the sludge which is not concentrated in the thickening pool (such as A/O residual sludge). It has two functions: concentration and dewatering. The equipment can meet the requirements of larger treating capacity and lower sludge cake moisture content, by means of multiple-press roll and high-pressure roll structure design. Meanwhile the outside door structure make the system fully closed, maintenance expediently.
Advantages
Compared with the traditional Belt Filter Press, it has not only the advantages of traditional type, but also has many the following notable characteristics:
1. Dewatered sludge cake has lower moisture content, which can meet the level of 70%-80%.
2. Stronger load capacity and treatment capacity. Longer service life.
3. Fully enclosed compact structure can bring a good running environment.
Specifications
Model Data