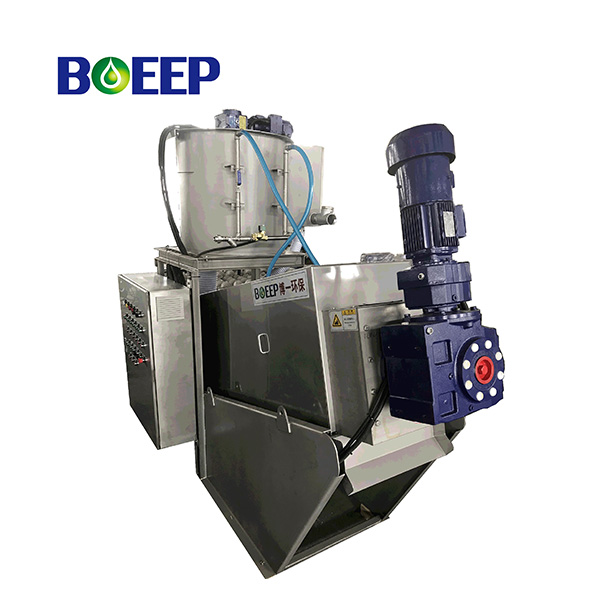 Applications
The applications of the Volute Screw Press embrace a wide range of sludges. It is especially useful when sludges have a high oil and fat content that would blind filter materials. Other sludges such as DAF float from slaughter housed and other agricultural processes, food processing and wash-down wastes, oil sludge from machining operations, Wastes from textile processing and so on, the Volute Dewatering Press has been shown to work well.
Especially in municipal solids handling, BOEEP made a revolution. Vehicular Screw Press is used in municipal sludge treatment for its compact body. Different from traditional design, the mix tank is moved from behind to the upper part with constant effect.
Advantages
In addition to the own advantages of Volute Dewatering Press, such as no-clogging, operating continuously and automatically, no odor and so on, because of limited footprint and compact structure, Vehicular Screw Press can be stuck in a vehicle carriage for moving freely. It is convenient for sludge treatment on-site.
Technical specification